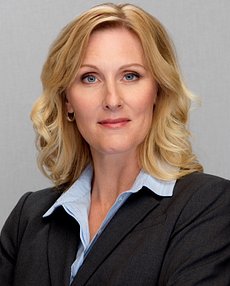 Jennifer Joyner
Acting Teacher, Director, SAG-AFTRA, AEA
Ms. Joyner teaches introduction to theatre as well as acting, advanced acting and technical theatre courses at La Plata High School. She also directs the fall play and spring musical at LPHS. Ms. Joyner holds a Master of Fine Arts degree in acting from Louisana State University and a Bachelor of Arts degree in Theatre from the University of North Carolina at Wilmington. She continues to work professionally as an actress appearing in TV, film, commercials, industrials, and regional theatre around the DC metro area. Some of her film and TV credits include roles in Loving, House of Horrors, and Sprout network commercials. She could most recently be seen in Riverside Performing Arts Center's theatrical production of On Golden Pond starring alongside TV icon Joyce DeWitt.
The La Plata High School Theatre program challenges students on all levels. Whether you are a student needing to fulfill an art credit or one who wants to pursue performance as a career, our program is designed to help you gain the most from the classes offered. What you learn in the classroom and onstage will benefit you in other aspects of your life.
Elora Edwards
President of LPHS Thespian Society
Katie Bowling
Historian of LPHS Thespian Society
Darby Latimer
Treasurer of LPHS Thespian Society
Mackenzie Fox
Vice-President of LPHS Thespian Society
Anthony Weatherholt
Secretary of LPHS Thespian Society
Kyra Shafer
Public Relations of LPHS Thespian Society